【1】【8 Exercise patterns】: There are 8 built-in sports modes, wear the bracelet, wear the bracelet directly to exercise, the bracelet can record your exercise data(walking, swimming, running, cycling, skipping, badminton, basketball, football).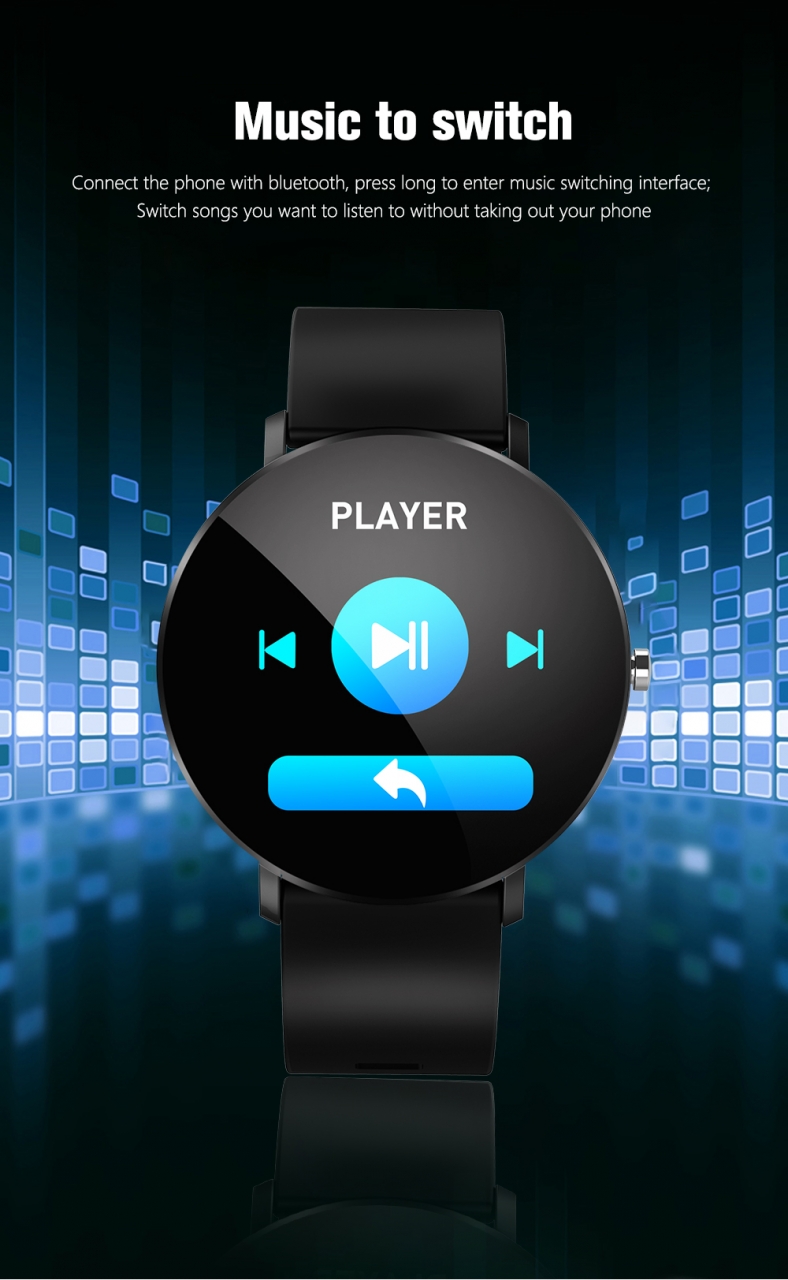 【2】【Touch Screen】:Really comprehensive full touch screen, there are no limitations to being able to point anywhere.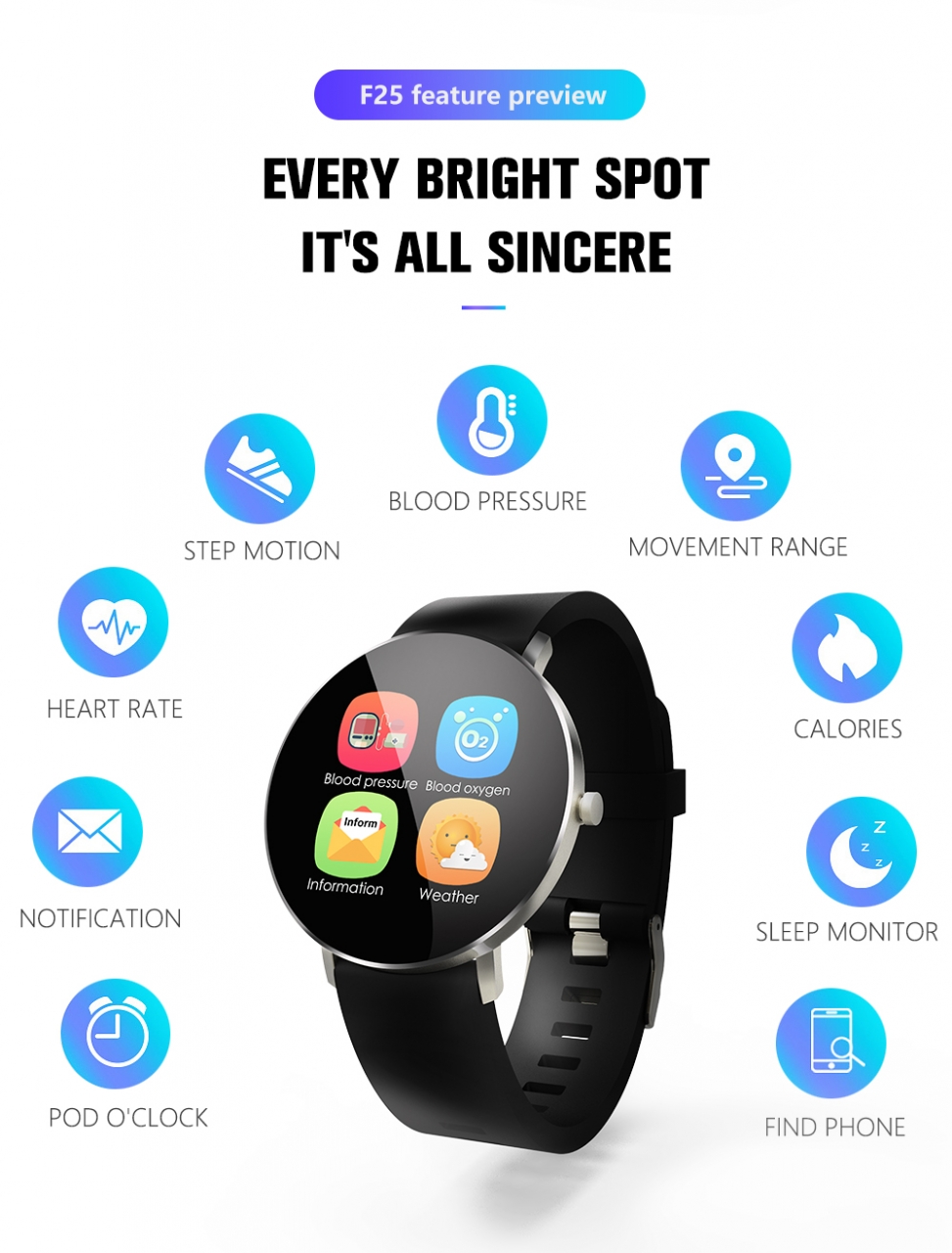 【3】【sport monitoring】: The bracelet will record your every step, mileage, calories, expenditure and other dat.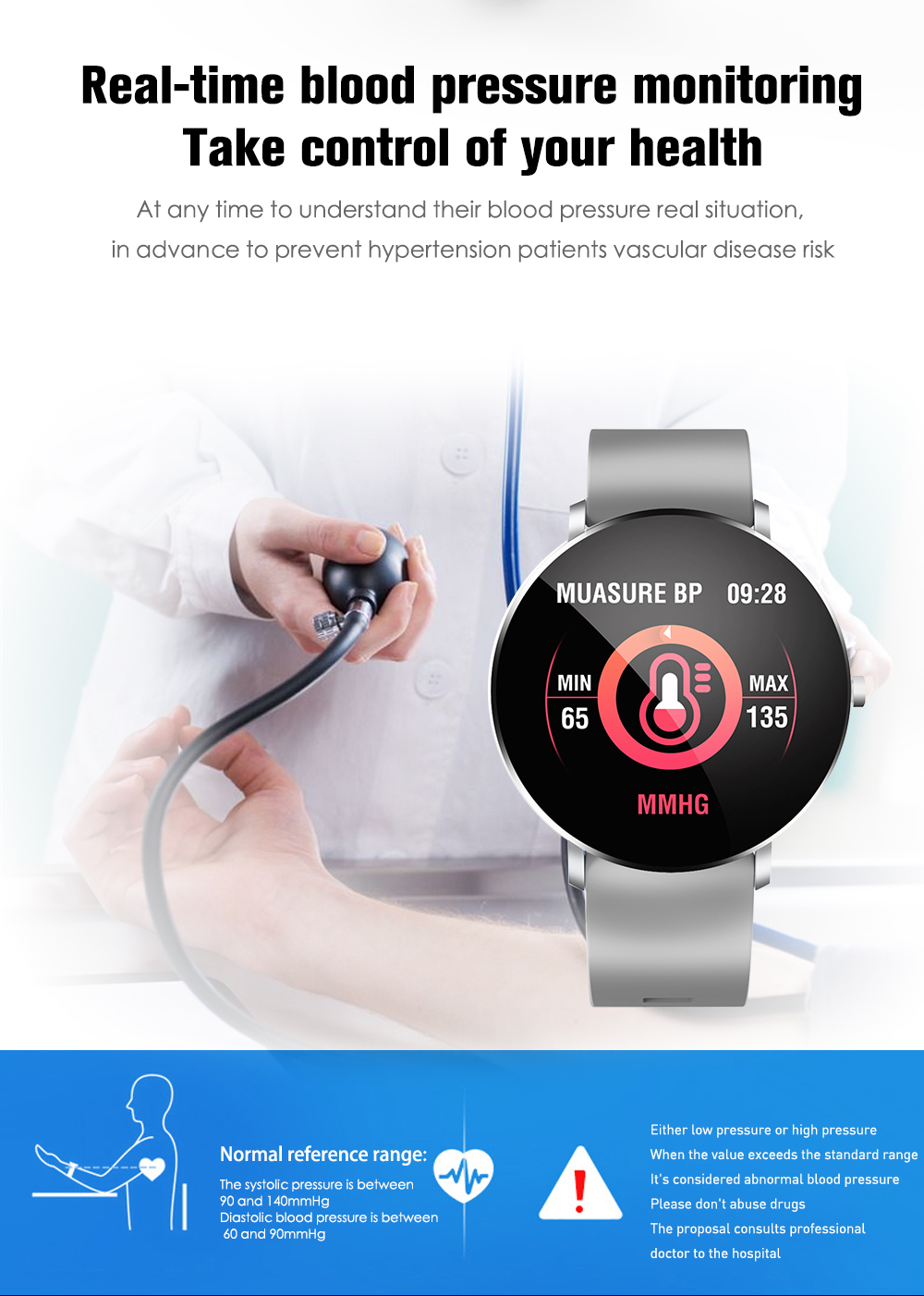 【4】【Heat Rate Monitoring】: Real-time control of heart rate changes: A new generation of optical heart rate sensor can monitor the heart rate when exercising, scientific guidance to fitness.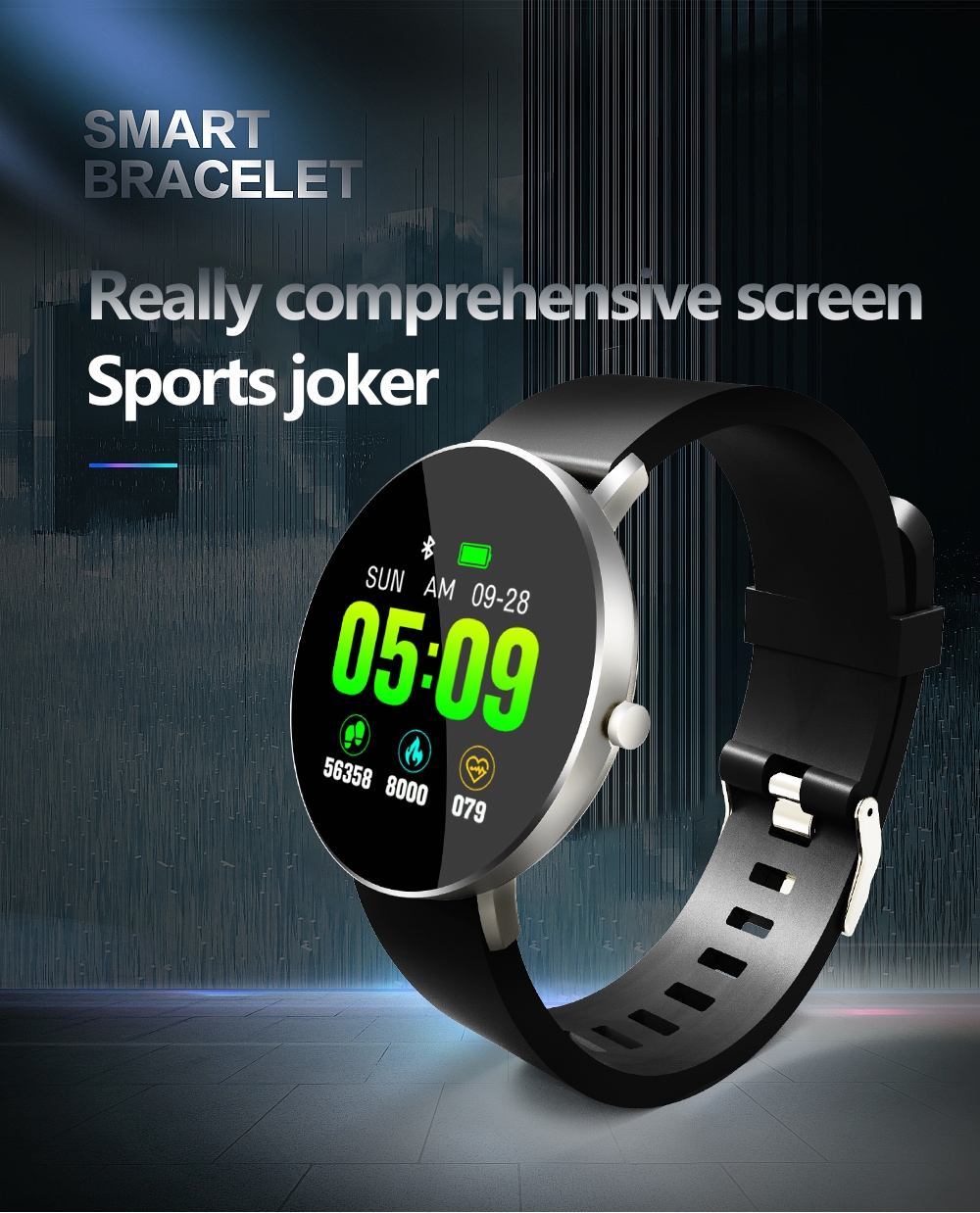 【5】【Blood Pressure Monitoring】: At any time to understand their blood pressure real situation in advance to prevent hypertension patient's vascular disease risk.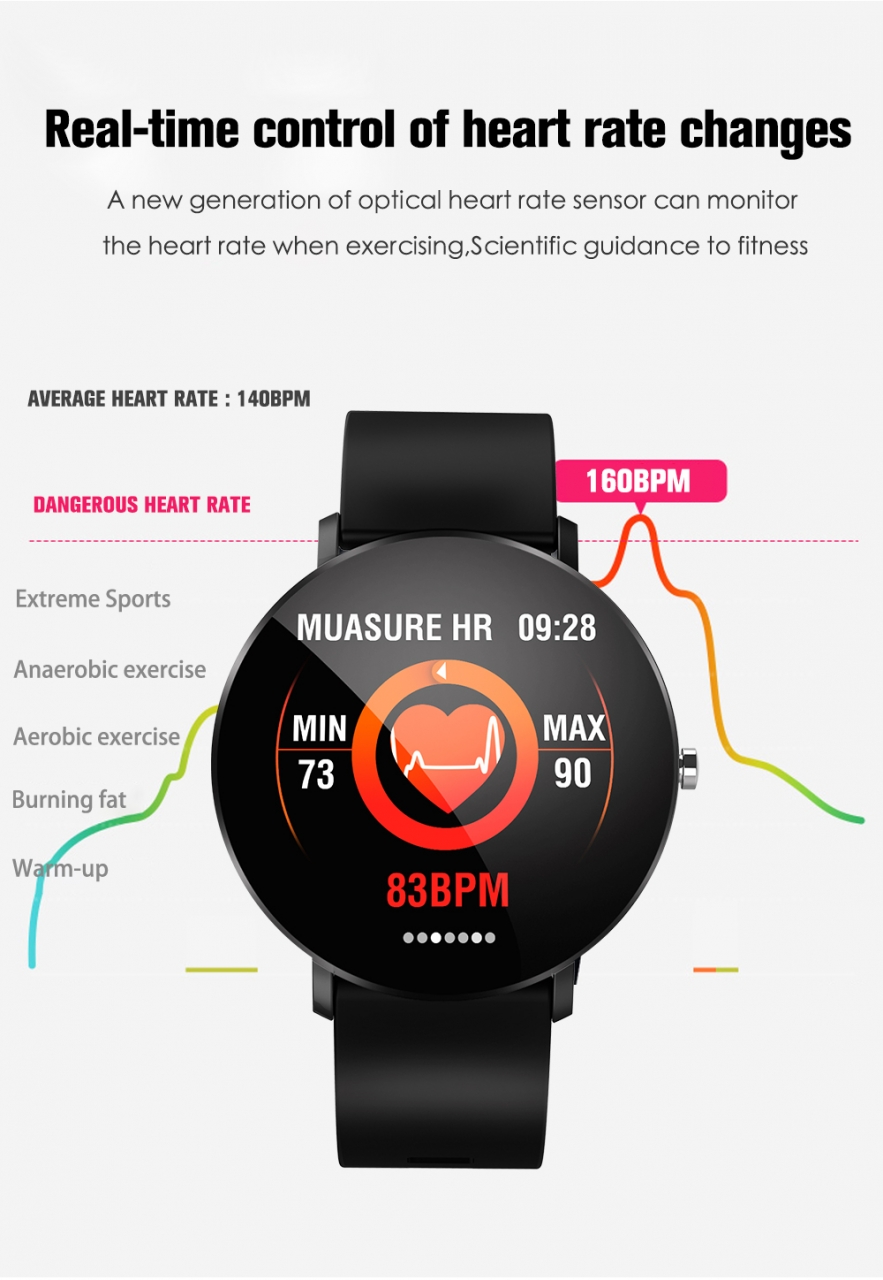 【6】【Remote Control Music】: Connect the phone with Bluetooth, press long to enter music switching interface; switch songs you want to listen to without taking out your phone.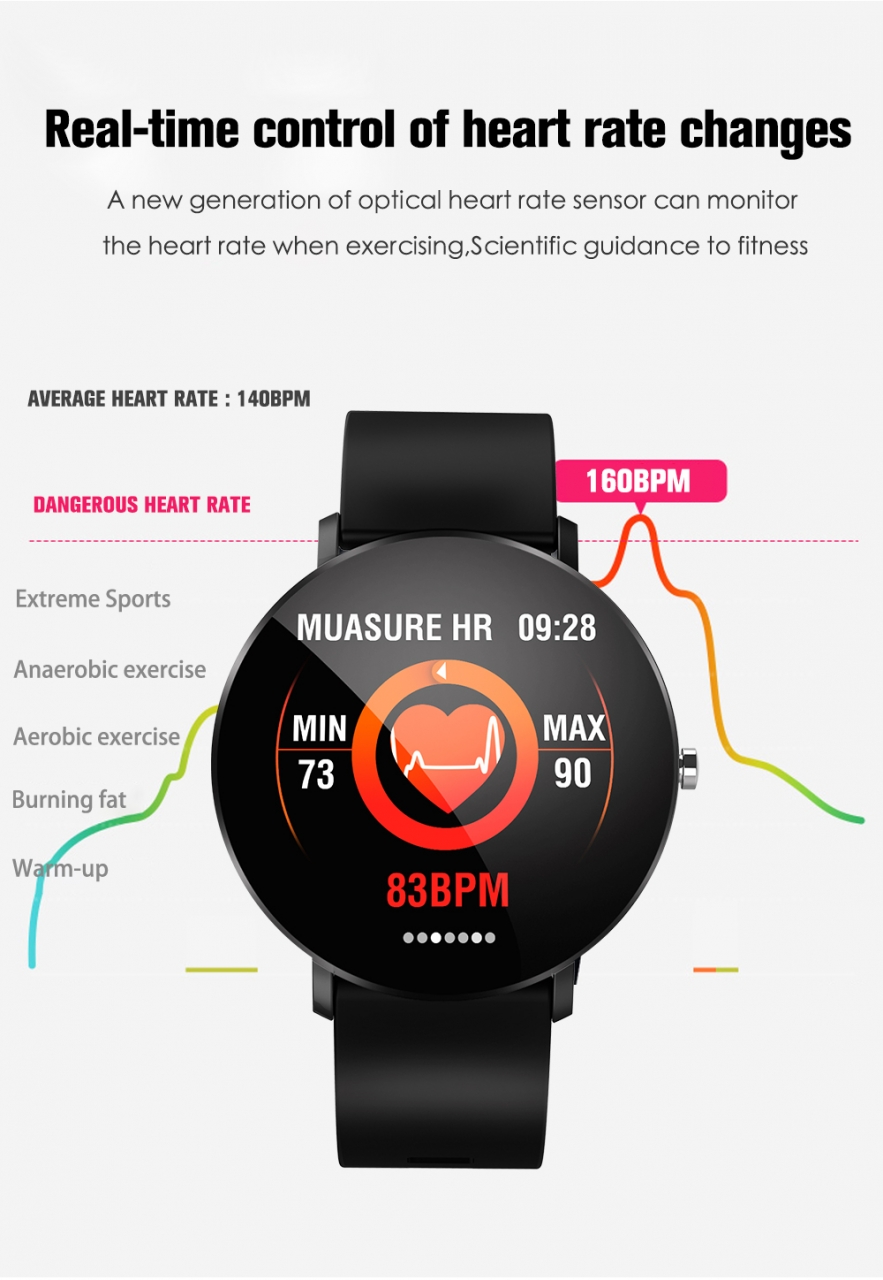 【7】【Sleep monitoring】: Lightweight design, continuous recording of health data, you can know your deep sleep, shallow sleep and awake hours, Judging and remembering the state of the number record to help you the quality of your sleep.
【8】【Instant messaging】: Whether it's a call alert or a message from a social media platform such as twitter, Facebook or Instagram. Presenting on the bracelet allows you to read any piece of information.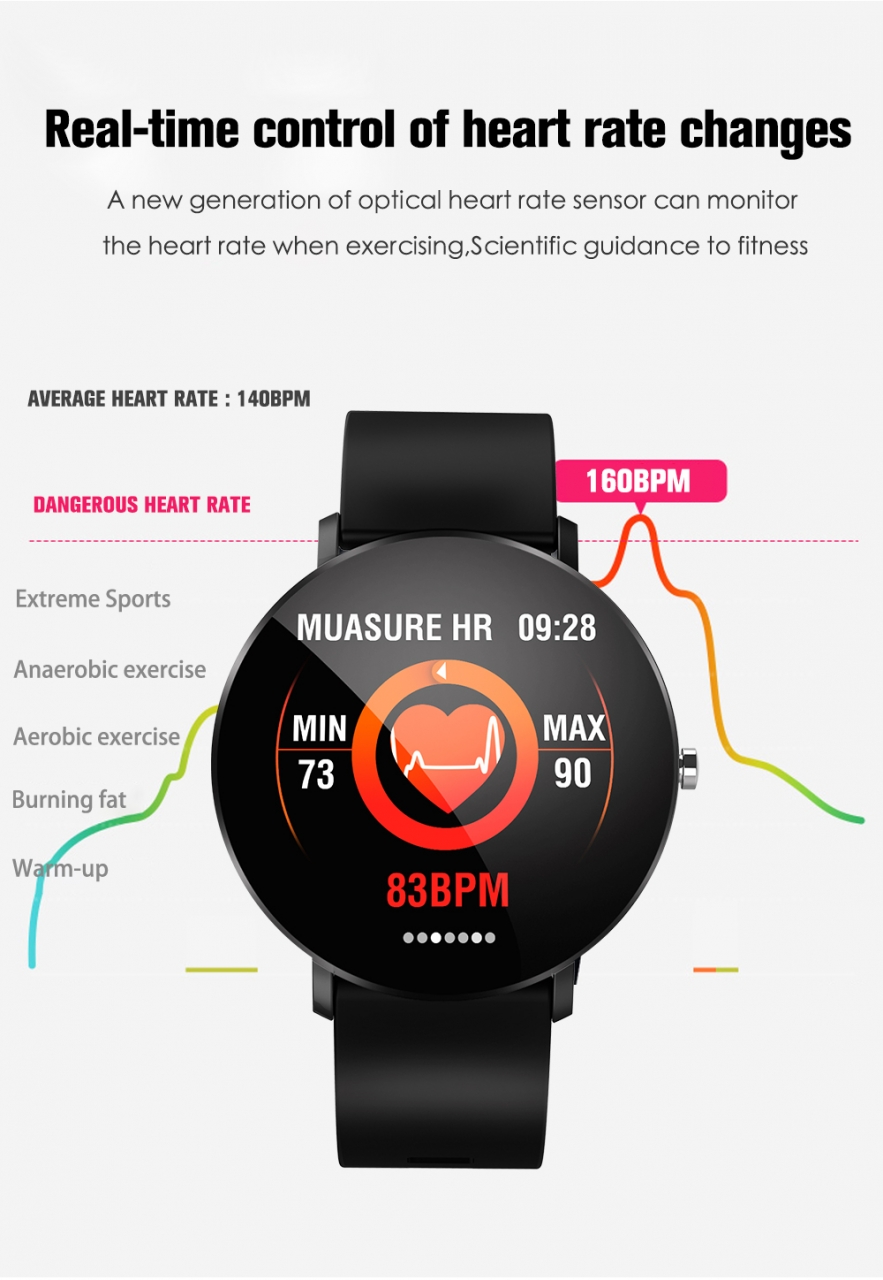 【9】【High Capacity, long standby time】: 140mha large capacity built-in battery, built low power consumption of the chip is even more improve standby efficiency. Working time can be 7 to 10 days standby, pure standby time can reach 20 days.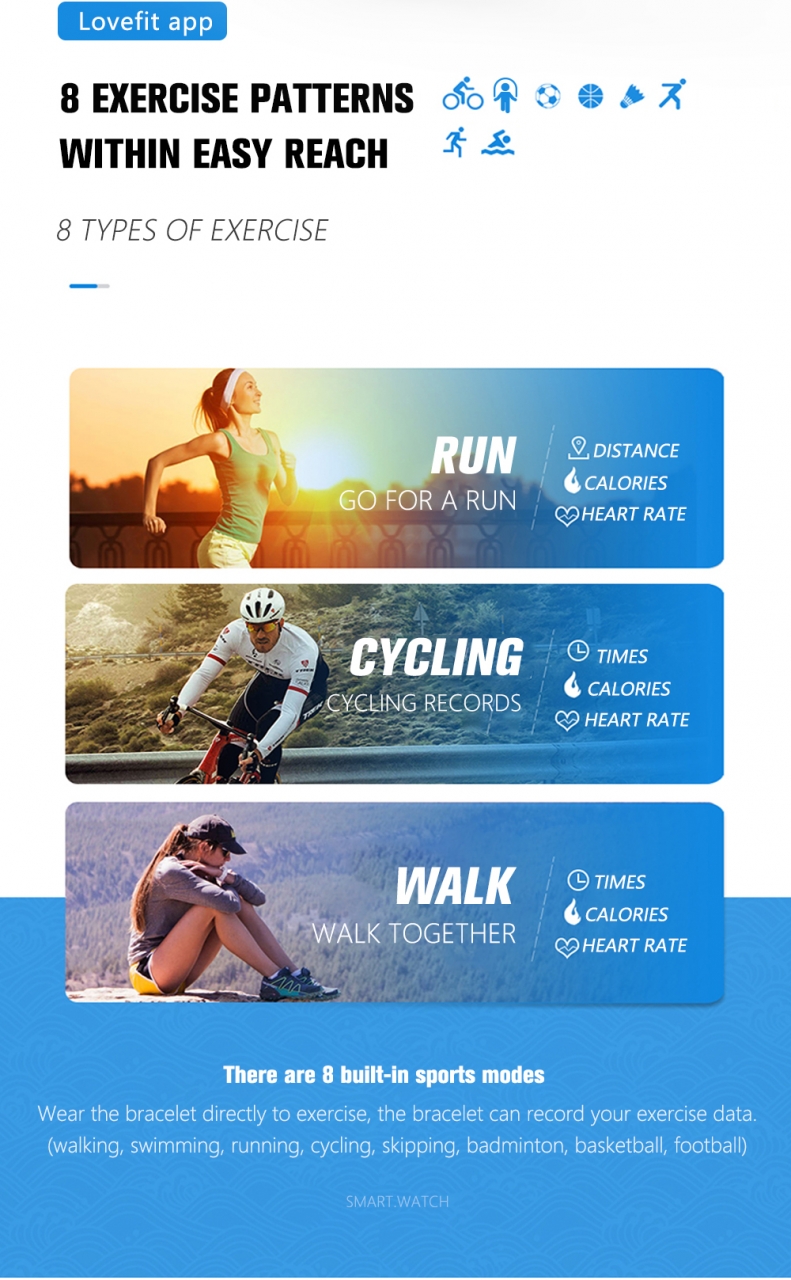 【10】【Sedentary Reminder】:Busy forget time, bracelet intimate reminds you, gives you more conduce to mental work.
【11】【Sedentary Reminder】: Easy Remote Photography: Record your wonderful moment and enter the mobile APP to take photos, flicking the arm can easily take photos.
【12】Exclusive charging base and magnetic absorption charging line, it's better to prevent magnetic suction on the strap or dial and short circuit.